Why 'Today' is abandoning Megyn Kelly's old studio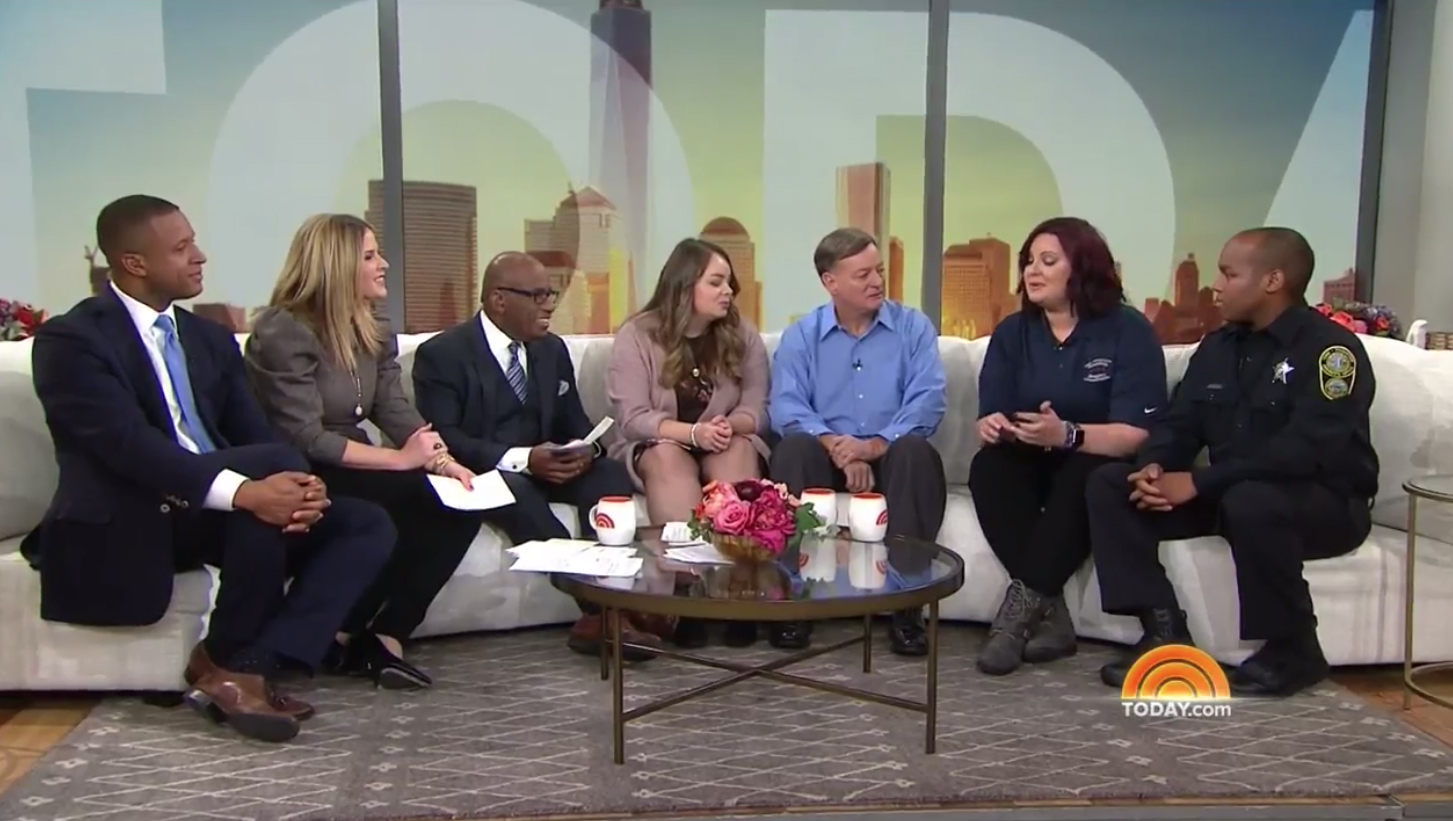 After a few months using the flexible Studio 6A, former home of the now canceled "Megyn Kelly Today," NBC News' flagship morning news program will stop using the space after the new year.
Following a brief transition when main "Today" co-anchors Savannah Guthrie and Hoda Kotb hosted the third hour from the main anchor desk before tossing upstairs after cancellation of "Megyn Kelly Today" in late October, the third hour seemed to settle into the space.
The show, which NBC calls "Today Third Hour," is hosted by a rotating series of NBC News personalities, with Al Roker, Craig Melvin and Jenna Bush Hager part of the regular rotation.
One of the main reasons for the change, according to an NBC insider, is that the two studios aren't near each other, which can make it logistically challenging to produce a show that is supposed to flow from one block to another more seamlessly.
Given the two spaces' geographic placement, it typically requires some kind of "buffer" where anyone appearing at the top of the "third hour" can't be in Studio 1A for the last portion of the main 7 to 9 a.m. eastern block — since it takes significant time to move from one studio to another.
Studio 1A, the home of "Today," is technically in 10 Rockefeller Center, across the street from the network's home fondly called "30 Rock" — so the two studios aren't even in the same building.
The source, who spoke on the condition of anonymity because they are not authorized to speak on the matter, said the change is expected in early 2019 after the Christmas and New Year holidays.
It's also worth noting that not having to have two studios "live" could result in some cost savings for NBC — even though 6A, as it's been pointed out before, has more space and flexibility, including the ability to have a studio audience.
Although, during its time in 6A, "Today Third Hour" made use of the space's generous video walls, Studio 1A has a 40-foot wall that's already extensive used for segments during the main two hour block as well as the home base for "Today with Kathie Lee and Hoda" after the 9 a.m. hour.
In addition, the network's "Sunday Today with Willie Geist" used the space briefly before moving back to 1A.
Of course, it's also possible that the studio, despite its flexibility with the plethora of video walls, that can significantly change the look and feel of the space, is a painful memory of one of the most high profile and expensive crash and burns in broadcast TV history — the idea of bringing former Fox News star Megyn Kelly to a daytime talk show.
NewscastStudio's source didn't provide any details about immediate plans for Studio 6A with "Today Third Hour" abandoning it, but we've reached out to NBC for comment.