'NBC Nightly News Kids Edition' moves in upstairs from its big brother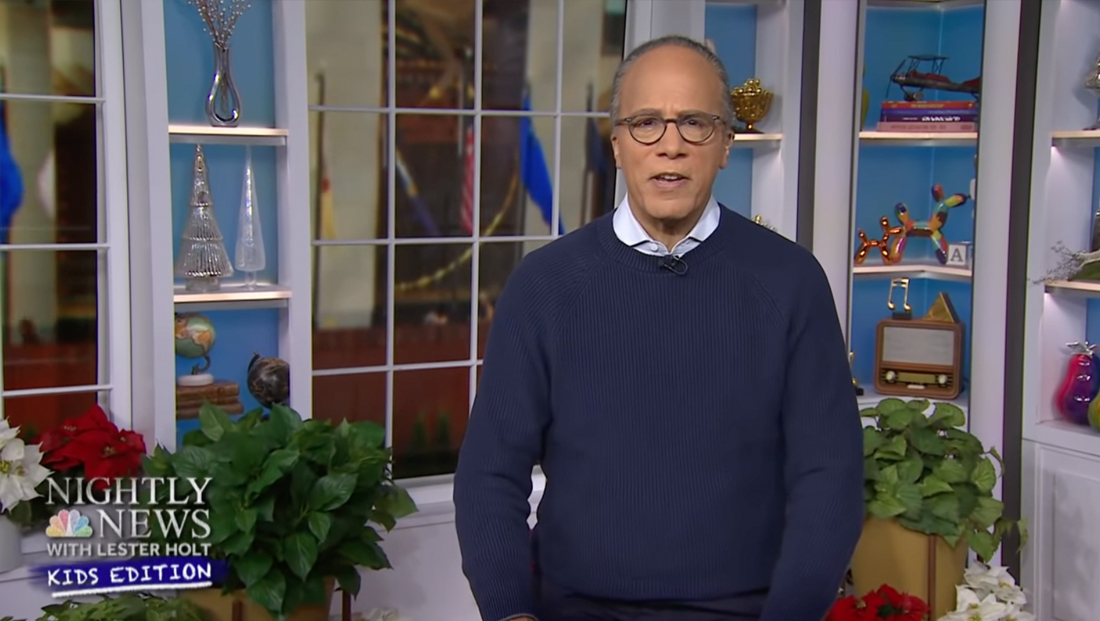 "NBC Nightly News Kids Edition" made the move to Studio 1A like its "big brother" newscast, though in a different part of the two level space.
First introduced as a digital offering in 2020 at the height of the pandemic as way to help families answer questions about coronavirus, "Kids Edition" would eventually become a weekly program.
It's posted to the network's digital properties such as YouTube and NBCNews.com, airs in most markets as part of the Saturday morning E/I block and also streams on NBC News Now.
When the show first started, Lester Holt was anchoring most editions of the main "NBC Nightly News" from home, and the kid version was done from there as well, using the large video panel the network installed in his apartment to show the image of a loft-like space as well as some of his guitar collection.
The show would eventually move production back to the west side of Studio 3A (the space formerly designed at Studio 3C) that "Nightly" used until September 2021.
When the change happened, the show started being shot more like a traditional edition of "Nightly" and received colorful graphics updates.
In December 2021, after taking a few weeks off and producing at least one edition outside in Rockefeller Center and on location, the broadcast switched to using the satellite production area of Studio 1A, which is the second floor of the space normally used by "Today" and, since September 2021, "Nightly" as well.
It uses the corner set with video panel "windows" that was originally installed for "Today with Kathie Lee and Hoda" back in 2014. This show is now known as "Today with Hoda and Jenna" and has moved its primary home base downstairs, but still uses the corner area as both its home base and for select segments.
The set is in the same space as an L-shaped seamless LED installation added in 2019 and a working kitchen space that's no longer used regularly.
During "Kids Edition," Holt is shown slightly off center with the faux windows showcasing simulated views of Rockefeller Plaza while the backlit open shelving units separating them are shifted to blue.
There's also a variety of colorful kid friendly decor brought in and arranged on those shelves.