ABC's 'What You Call It,' err, 'What You Need to Know,' gets another new iteration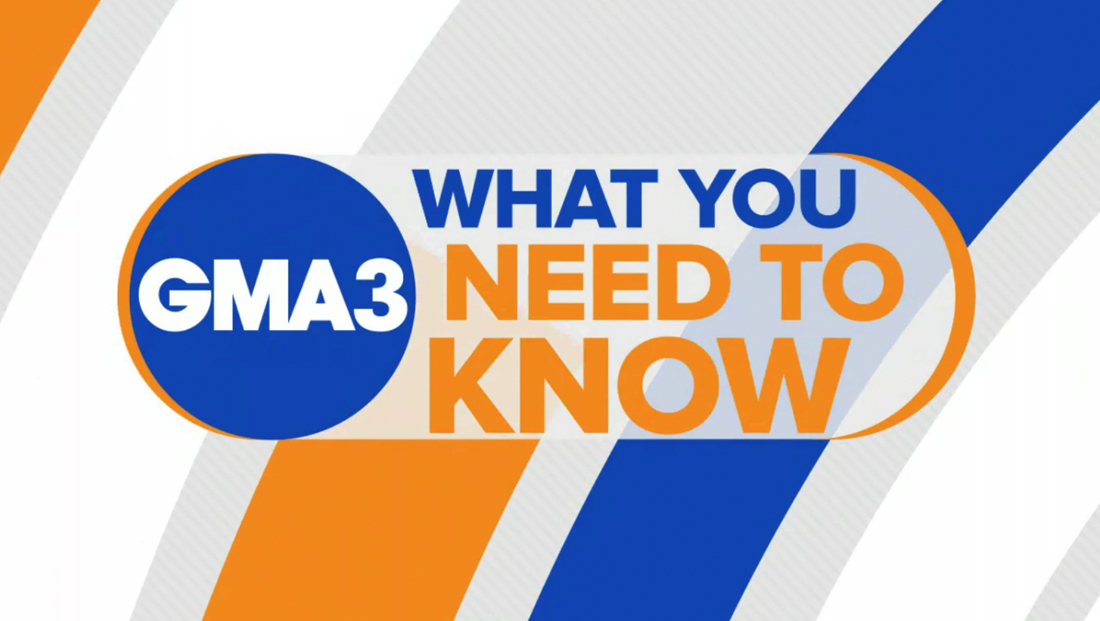 Subscribe to NewscastStudio for the latest news, project case studies and product announcements in broadcast technology, creative design and engineering delivered to your inbox.
Depending on how you count, ABC's attempts at an afternoon news program is nearing its ninth life with yet another new round anchors, branding or graphics.
The current iteration of the show, which airs at 1 p.m. eastern and most western time zones and noon central, has kept its name "GMA3: What You Need to Know" but revamped its logo, graphics and anchor lineup.
As announced previously, ABC added anchor T.J. Holmes to the show permanently, with that role starting Sept. 21, 2020 alongside existing anchor Amy Robach and medical expert Dr. Jennifer Ashton.
Robach also stays busy with "GMA" and "20/20" duties, according to Elle.
In addition to his debut, the show also rolled out a brighter, more cheerful graphics package based on more on the "GMA" rings motif but in a white, blue and orange palette that's a bit reminiscent of the look "Today" uses during its first two hours (the "GMA" graphics caught the eye of some insiders at NBC News the day they were introduced in February 2019, sparkling grumblings about some apparently similarities).
Also used are diagonal hashmark patterns and the circular "GMA" icon, which can also be found in the tease banner "bug" though the standard lower third insert banners and in show bug are squared off.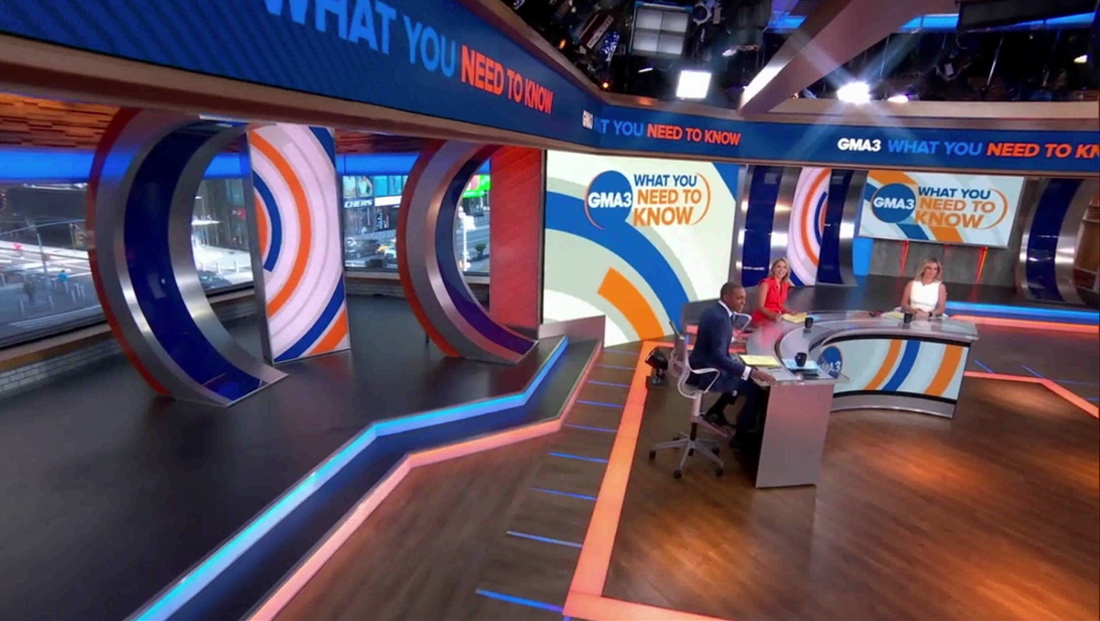 The show still uses the second floor of the ABC Times Square Studios that often appears during the second hour of "GMA" and was also used for the 2 p.m. show's other versions.
Both on set video panels and scenic elements have been swapped out with new, matching elements, including large concave metal framed elements that drive home the circular look of the show's open and fullscreens.
Here's a quick back at all the shows that have occupied this time period:
For a few months in 2012, ABC aired what it called a limited run series called "Good Afternoon America" (Life 1) at 2 p.m. eastern with Lara Spencer and Josh Elliot that replaced the "The Revolution" until the fall and ABC moved "General Hospital" into that time and gave the 3 p.m. timeslot back to affiliates.
After "The Chew" was canceled in 2018, ABC announced it would attempt another third hour of "GMA," which would eventually be named "GMA Day" and be hosted by Michael Strahan, who appears on the first two hours of "GMA" and Sara Haines, who was a co-host on "The View" at the time. That show debuted September 2018 (Life 2).
Five months later, the "GMA Day" name was gone and instead the show kept the same hosts but changed names to "Strahan & Sara" and got a new on air look (Life 3).
When the show relaunched in April 2019, (most) viewers hated the set's new chairs, so the show went through a joking series of chair changes (Life 3.1-to 3.something) before settling on some more permanent pieces.
In August 2019, the show became "GMA3: Strahan, Sara and Keke" with the addition of Keke Palmer, who filled in frequently during Haines' maternity leave with some updates to the logo and set to accommodate the physical additional of another name and person (Life 4).
After "Strahan, Sara and Keke" went on hiatus in March 2020 due to coronavirus pandemic bans on studio audiences, ABC added an hour of hard news coverage of COVID-19 in the hour — a move that was initially meant to be temporary. The hour was renamed "Pandemic: What You Need to Know" (Life 5).
"Pandemic" got graphics updates in April 2020 (Life 5.5 or 6).
Then, in June 2020, the name was changed to "GMA3: What You Need to Know" and largely kept the same red and white look, but also expanded to cover more news than just coronavirus (Life 6 or 7). Around this time, reports surfaced that ABC had canceled Strahan, Haines and Palmer's show and intended to move forward with a news focused hour in the current format.
Now, Sept. 21, 2020, saw a new anchor, new graphics and set updates, but with the same name still in play (Life 7 or 8).
Correction: An earlier version of this story misidentified Dr. Jennifer Ashton's role on the show. She is a medical contributor.
Subscribe to NewscastStudio for the latest news, project case studies and product announcements in broadcast technology, creative design and engineering delivered to your inbox.